Stair chairs are a great tool for evacuating an immobile or disabled individual from a second story home or business but how do they work?
Sometimes individuals who are disabled and possibly immobile live in multistory buildings or work in buildings where stairs must be used rather than elevators in the event of an emergency. It can be frightening to think that one wouldn't be able to navigate and maneuver downstairs when or if the need arose. Stair chairs make it possible for individuals to be evacuated safely down a flight of stairs regardless of obstacles to mobility that they may experience. With a little training and two supportive individuals, a stair chair can be a great emergency option to evacuate for fire, natural disasters, gas leaks, and more.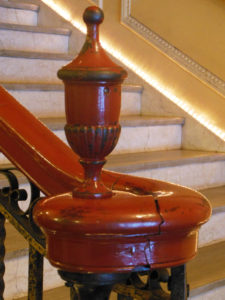 What are stair chairs?
If you've never heard of a stair chair then the concept may seem very foreign indeed. Stair chairs are commonly used in pre-hospital emergency medicine to transport immobile individuals downstairs or to maneuver through areas where it is impossible to take a stretcher. However, this chair is not limited to this purpose. It can be used by emergency teams in homes, residential housing, office buildings, malls, and so much more. These chairs allow an individual of up to 500 pounds in many cases to be transported safely downstairs without injury to them or caregivers. When used safely stair chairs are very convenient, many even have track systems on the bottom to make navigating a variety of surfaces, such as carpeted stairs, easier than ever before.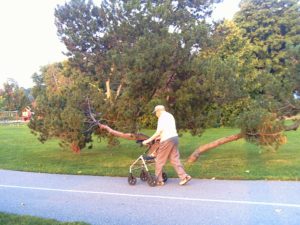 Who could use a stair chair?
Adults and older children who may be too heavy to be carried out by one individual downstairs could benefit from this device. Those who have limited mobility due to injury, illness, congenital defects, and more can use this chair. Even those who may have difficulty remaining in an upright or seated position can use this chair as the safety straps keep them comfortably and safely in place for the duration of the evacuation. These chairs can be used for simple transfers such as out and down a set of stairs on the front porch where a stretcher may not fit. However, they can also be used on longer and steeper flights of stairs, but more care must be taken to protect the back of the individuals providing the transfer in these cases. Adults who have lost a spouse and are approaching their later years may enjoy living near others that they can share their time with.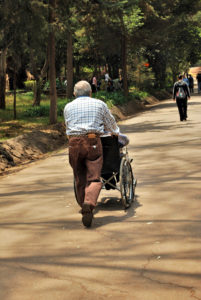 How can I find a stair chair?
There are many great brands that make stair chairs around the world. If you are faced with a transfer with local EMS or fire departments you may most likely encounter Stryker stair chairs, this is a very common brand in pre-hospital medicine or rescue efforts, but there are others. Asking your physician or occupational therapist may be helpful if you feel the need to have a stair chair for your home or office in case of an emergency. You can also look around online and see what's available. The best bet is to find a model with a lightweight, yet durable frame and a stair track to give you more stability during steeper or longer transfers. Check out some of these great options to see how they can help you to be prepared in the event of an emergency.
Graham Professional 56307 Patient Transport Chair
Stryker Model 6252 Stair Pro Stair Chair with ABS Panel Seat
How can Zack Rack help you as you age? Learn more today