What can the Zack Rack do for you? Learn more about this cabinet for all of your handicap accessible storage needs to change your life today!
Zack Rack handicap accessible storage can help you to retain your independence while safely bringing life within your reach through storage options to fit your needs. With ten convenient shelves in a customizable frame you can bring Zack Rack handicap accessible storage into your home without any disruptions. It's easy to install and runs on a 120v power supply. Shelves rotate to you at the access door height of your choice and shelves lock for safety in the even t of a power interruption. What could you do with Zack Rack?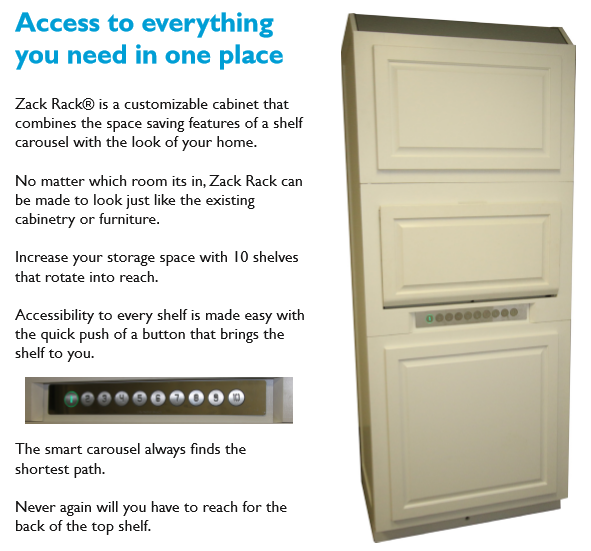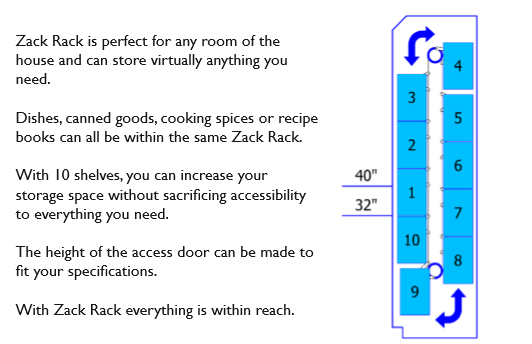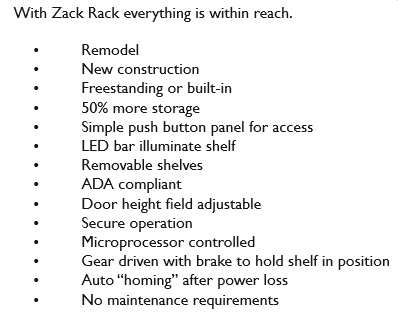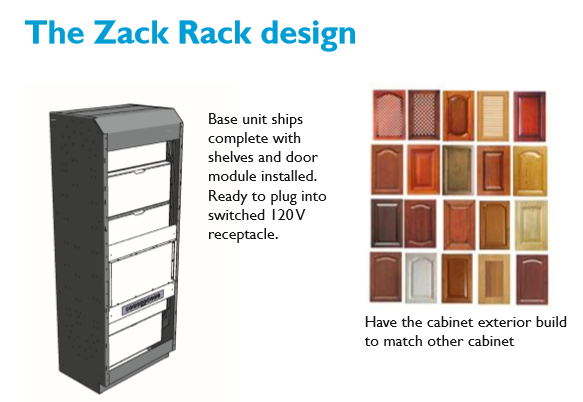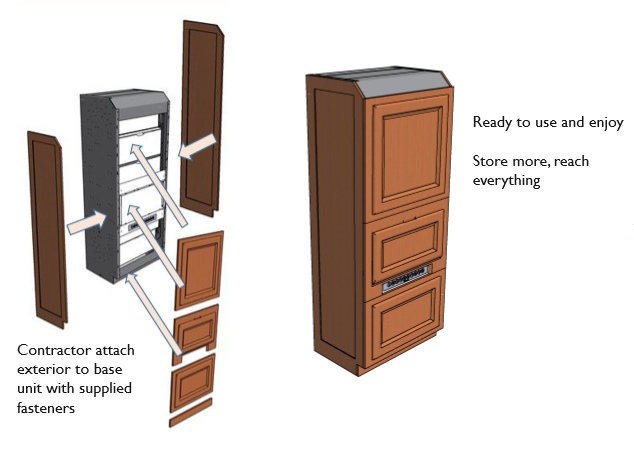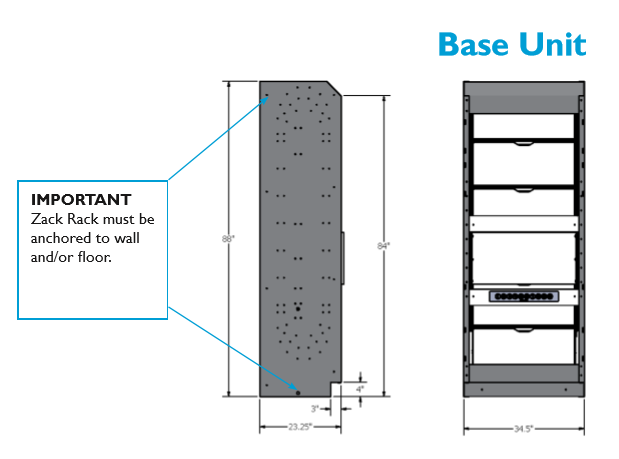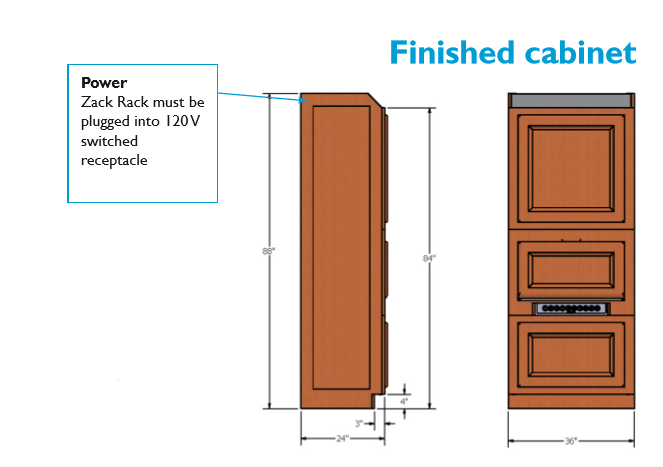 Learn more about Zack Rack handicap accesible storage today!
Contact us today to learn more about how Zack Rack handicap accessible storage can bring life within reach for you or your loved one. We are happy to answer your questions and even set up a time for you to come and view our customizable handicap cabinet at your convenience. Speak to a friendly representative today and learn about the options for your Zack Rack.
Contact Us